Michael M. Goldberg, M.D.
Chief Executive Officer
Michael M. Goldberg, M.D. has been Chief Executive Officer of Macrophage Therapeutics since its formation in January 2015.
Dr. Goldberg previously held the role of President & CEO of Navidea Biopharmaceuticals from September 2016 to August 2018 and was a member of Board of Directors from November 2013 to August 2018. Dr. Goldberg has been a Managing Partner of Montaur Capital Partners since January 2007. Prior to this, he served as the Chief Executive Officer of Emisphere Technologies, Inc., from August 1990 to January 16, 2007. Emisphere pioneered the development of oral delivery technology for macromolecules. Emisphere also entered into numerous collaborations with large pharmaceutical companies, biotechnology companies, and academic institutions.
Dr. Goldberg holds a number of foundational patents in the field of drug delivery of macromolecules. Prior to Emisphere, he was a founding member of the healthcare investment-banking group of The First Boston Corporation (now Credit Suisse), where he worked from 1985 to 1990.
Dr. Goldberg received a Bachelor of Science and a Doctor of Medicine degree from the combined six-year biomedical program at Rensselaer Polytechnic Institute and the Albany Medical College of Union University in 1982, and a Master of Business Administration from the Columbia University Graduate School of Business in 1985 where he was a Samuel Bronfman fellow.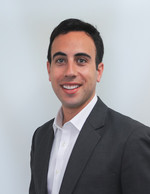 Joel H. Kaufman
Strategy and Business Development
Joel Kaufman previously worked at Goldman Sachs covering publicly traded Medical Device, Diagnostics, Life Sciences, and Healthcare Services companies for nearly a decade. He specialized in building out additional research coverage across various sectors in the Healthcare landscape. Throughout his career at Goldman, Kaufman's research touched over 40 mid/large cap healthcare companies. He played an instrumental role in creating cross Healthcare sector content, bridging the gap between Healthcare Products and Healthcare Services. He holds a bachelor's degree in Neuroscience and Healthcare Management from the University of Pennsylvania.